Melbourne on CD, Sydney on CD, Central Coast on CD
Itís easy to measure distances on the directory maps. Just select the measurement tool, click on your starting point and move the cursor. A straight line follows the cursor position. The distance you have moved is continuously displayed on the status bar. Click to define a turning point and move to another point. The cumulative distance is displayed as you move. You can move as far as you like, the maps pan past as you move. Click with the right button to finish the trace.
This works on all map levels, at any zoom level. A trace plotted on maps of one scale is visible on all other map scales.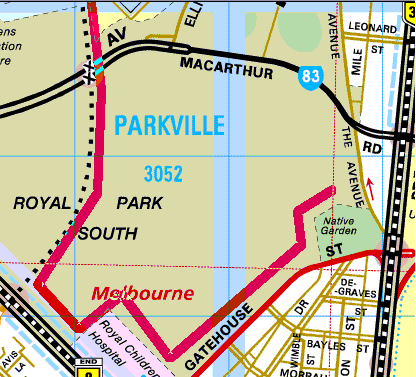 You can join back up to your first point by holding the shift key while clicking the mouse. Holding this key down while clicking with the right mouse button will remove points from the trace.
Select the colour and thickness of the traced line with the measurement preferences command. You can even define a scale factor and name to display the distance in furlongs, dollar equivalents, paces or whatever.
The distance trace appears on printed maps.
A list of the line points plotted can be displayed and exported to a text file.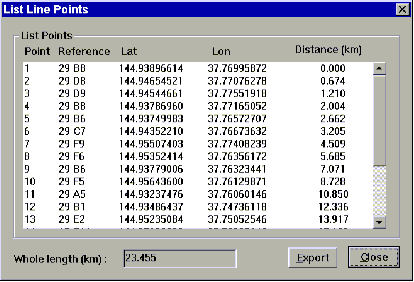 The Online Help in our Technical pages shows you the full details of operation for Melbourne on CD.